Sangria
Showing all 2 results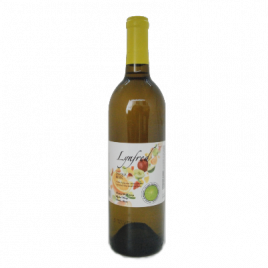 Lynfred Sangria Blanc
Love a deliciously fruity sangria, but don't enjoy the work? We've created a wonderfully aromatic and fruit forward wine that is sure to satisfy your thirst for a tropical adventure.
Producer Lynfred Winery
Country Hierarchy Roselle, Illinois, USA
Grape/Blend 54% Muscat from Central Valley, California & 46% passion fruit and pear from Peru
Alcohol Content
not rated
$

14.99
Add to cart
Lynfred Sangria Rouge
Looking for a rich, spicy sangria without all the cutting & chopping & mixing & soaking? Just open the bottle and enjoy! Or add some sliced fruit and pass off as your own work of art. Our red sangria is filled with notes of citrus, spice and berries with a short, sweet finish that makes it all too easy to have another glass.
Producer Lynfred Winery
Country Hierarchy Roselle, Illinois, USA
Grape/Blend 58% red wine blend with a 42% fruit blend of cherry, raspberry, strawberry and cranberry wines with natural flavors
Alcohol Content
not rated
$

14.99
Add to cart