Spirits
Showing all 2 results
Barrister's Canadian Gold Very Light Canadian Whisky
Amber Gold in color - A traditional blended Canadian Whisky bursting with aromas of vanilla, toffee, and toasted carmel. Smooth round palate of toasted marshmallow and spicy oak. Enjoy in mixed drinks or on the rocks.
Producer Laird & Company
Country Hierarchy Canada
Alcohol Content 80 Proof
not rated
$

17.99
Add to cart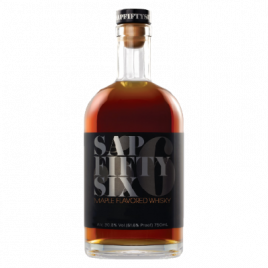 SAP56 Maple Whisky
Carefully designed and distilled, this SAP56 Maple Whisky will please the most discerning palates with the depth of whisky and the exquisite sweetness of maple. The attack is complex, elegant and soft. The roasted notes of the maple (burnt sugar, chicory, black coffee beans) perfectly combine with the wooden, fruity character of the whisky. The long finish has subtle notes of ginger, vanilla, and a touch of cinnamon. 100% natural and elaborated with 50% less sugar than traditional flavored whiskies.
Producer SAP56 Distillery
Country Hierarchy Quebec, Canada
Alcohol Content 61.6 Proof
not rated
$

34.99
Add to cart