Greve in Chianti
Showing the single result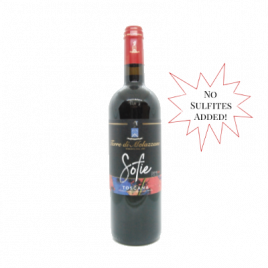 Terre di Melazzano – Sofie
.
Varietal: 50% Sangiovese, 50% Merlot
Alcohol Content: 14%
Country Hierarchy: Greve in Chianti, Tuscany, Italy
Color: Lively red color, with typical shades of wine; young and dynamic.
On the Nose: Intense aromas, fresh with hints of cherry and red fruits.
Palate: Soft, balanced and well-structured flavor.
Serving Suggestions: Perfect with fresh and fruity foods. Ideal for aperitifs and served cold.
not rated
$

12.99
Add to cart