Sale
Showing all 3 results
Sale!
Branko – Sauvignon DOC
THIS ITEM IS AN OLD VINTAGE. ON VINE CANNOT GUARANTEE FRESHNESS. Branko's richly aromatic and highly distinctive Sauvignon offers a range of perceptions reminiscent of pennyroyal, sage, rosemary and elderflowers, tempting the nostrils with a thrillingly satisfying aromatic banquet. The fragrances derive from the grape's genetic heritage and Igor has chosen not to layer them with the elegant toasty nuances of maturation in small oak, a procedure which is not used with this wine type. Structure and savoriness find perfect balance.
Varietal: 100% Sauvignon
Alcohol Content:
Country Hierarchy: Cormons, Friuli, Italy
not rated
Add to cart
Sale!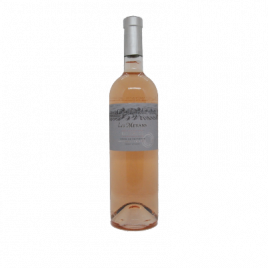 Château de Brigue Les Meyans Elegance Rosé
Typically light, crisp and shot through with fruitiness. The acidity is deliciously refreshing with red fruits and citrus playing well together. The aftertaste maintains bright acidity.
Producer Château de Brigue
Country Hierarchy Côtes de Provence, Provence, France
Grape/Blend Rosé
Alcohol Content 13%
not rated
Add to cart
Sale!
Lombardini 1925 Spumante Rosé – SCRATCH AND DENT
Claret rosé, intense and brilliant in color. Hints of wild strawberries, pink grapefruit and violet on the nose. A marked freshness and flavor, pleasantly elegant on the palate
Producer Cantina Lombardini
Country Hierarchy Novellara, Emilia Romagna, Italy
Grape/Blend 100% Sobara Lambrusco
Alcohol Content 11%
not rated
Add to cart