Terre di Melazzano – ChiAndrè Chianti Classico DOCG
This wine is a result of a synthesis between respect for tradition and the search for innovation in the new clones of Sangiovese and production techniques. It has an excellent persistence and consistency, made evident by its legs that descend slowly from the inner wall of the glass in which the wine is poured. The perfume is intense, ethereal, and spacious. with hints of violets and fruit. The taste is warm, velvety, and smooth and, above all, balanced and well structured. It is a wine suited to aging.
Varietal: 90% Sangiovese, 5% Merlot, 5% Canailo.
Alcohol Content: 13%
Country Hierarchy: Greve in Chianti, Tuscany, Italy
Color: Vivacious red evolving into garnet with age.
On the Nose: There's a room full of aromas including plum, vanilla, caramel, chocolate, strawberry, tobacco, and leather.
Palate: Dry, warm, velvety, soft, well balanced taste and persistent vanilla-like aftertaste.
Serving Suggestions: Red meat, game, mature cheese.

Out of stock
You may also like…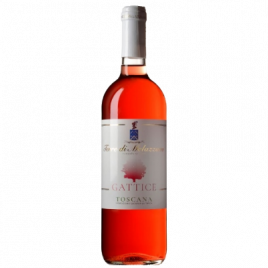 Terre di Melazzano – Gattice
This product was created with the desire to give a more youthful alternative to the Tuscan red wine. The crystal cherry color contains lighter shades of red. It has a fine aroma, pleasant fruity and floral. The taste is dry, slightly cool but with great personality and persistence.
Varietal:
Alcohol Content: 12.5%
Country Hierarchy: Greve in Chianti, Tuscany, Italy
Color: Bright pink.
On the Nose: Fine and pleasant smell of fruit and flower aromas of fermentation.
Palate: Slightly dry and fresh with good personality and persistence.
not rated
$

12.99
Add to cart