Vina Robles Mistral Vineyard Monterey Estate Chardonnay
Aromas of golden apple and honey with hints of lemon and caramel. It's full bodied on the palate with flavors of apple and caramel leading into a rich finish.
Producer Vina Robles Vineyards
Country Hierarchy Paso Robles, California, USA
Grape/Blend Chardonnay
Alcohol Content
Related products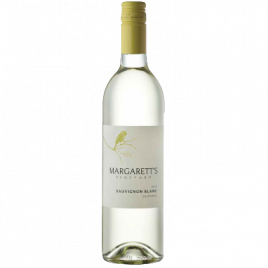 Margarett's Vineyard Sauvignon Blanc
Ideal refresher for warm & sunny days. Cool fermentation in stainless steel tanks maximizes fruit character. Elegant, yet bright citrus zest aromas that lead to crisp and lively flavors of fresh green apple and Asian pear. This wine has a balanced finish with a lingering touch of minerality and zippy citrus.
Producer Margarett's Vineyard
Country Hierarchy Mendocino County, California, USA
Grape/Blend Sauvignon Blanc
Alcohol Content 14.1%
not rated
$

14.99
Read more